The most current NAR study indicates that the largest share of home buyers are in the 25-34 age bracket. Buyers over 65 make up only 13 percent of the home buyers.  The typical age of a first-time buyer is 31. By 2014, more people will use mobile phones than PCs to get online.  These are the obvious age brackets of the mobile, online, sophisticated buyers.
Mobile searches have grown by 400% since 2010.
There will be one mobile device for every person on earth by 2015.
5.3 billion people are mobile subscribers – 77% of the world's population.
Source: Gartner, 2010; Google Mobile Optimization webinar, 2011: Cisco, 2011: Facebook, 2012; NAR, 2011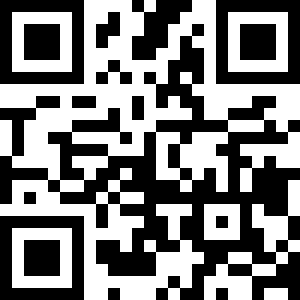 More than 4 years ago, we purchased a branded, mobile MLS application which linked to our IDX data – again, we were first in East Tennessee. The MOBILE MLS app is available  by texting KNOX10 to 87778. It has GPS functionality which displays the closest properties – for sale, sold or for rent. Additionally, customers can expand the search, view MLS photos, property details, etc. Since the information is from our IDX feed, it is current and provides extensive property details including MLS photographs, with links back to our agent for additional contact.
The NAR study mentioned above showed that 89% of all buyers used a real estate agent in purchasing their home.  The company online real estate sites and network connections provides our sellers with more qualified buyers.  Additionally, our 43 years of relocation relationships with corporations and networks provide a continuing flow of relocating families.
The typical home buyer searched for 12 weeks and viewed 12 homes prior to buying a home.  Real estate professionals must be a continuing source of information for the typical buyer. They simply do not view a home and then make an offer.  The process takes time, patience, and understanding of the various processes leading to closing of the transaction.
Ten percent sold their home without the assistance of a real estate agent. Those for-sale-by-owner homes sold for $ 150,000 compared to the agent-assisted home sale of $ 215,000.
When users visit our 50 plus real estate oriented domains, it is our goal that they have a positive experience – whether using mobile device, tablet, or personal computer.
We have been the real estate internet leader in East Tennessee since 1996. We now have moved to the next generation… visual marketing and mobile technologies.
The mobile generation likes Facebook, follows Twitter and reads blogs about areas of interest.
We maintain several real estate blogs – WestKnoxBlog.com, FarragutBlog.com, TheKnoxvilleBlog.com, and TellicoVillageBlog.com.
Additionally, we post our listing videos on  WellcomeMat, YouTube and KnoxvilleVideos.